About Tracy Yamato (RA) CRS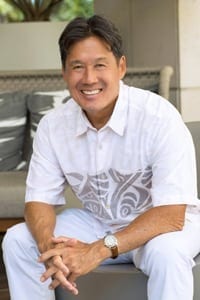 Professional Experience
Tracy has vast market knowledge and expertise gleaned from over 31+ years of full-time experience as a licensed real estate agent on Oahu, Hawaii, with an emphasis on urban Honolulu.
Having lived on Oahu for over 55 years, he has a deep knowledge and understanding of Oahu's neighborhoods & condominiums, as well as each of their unique characteristics. Whether it be high rise condos, townhomes or single-family homes, Tracy can advise you with respect to your real estate needs.
Throughout his career, he has been involved in many new condo developments in Honolulu, representing developers on their sales teams, as a sales manager and providing professional consultation.
Tracy has also represented many buyers of new condo developments, using his intimate knowledge of the development process, including the pros & cons of each condo, to give his clients the confidence to make a wise informed decision.
Tracy Yamato (RA) CRS
Certified Residential Specialist
LIC# RS-51972
Hawaii Living
1311 Kapiolani Blvd #214
Honolulu, HI 96814
Personal Background
As a Baby Boomer, with a family of his own, and an aging Senior parent of over 99-years old, he can personally relate to the wants, needs and desires of his own generation, parent's generation, and even his child's generation, whether they be X or Y'ers or even Millenials.
He was born on Long Island, New York, were he spent his childhood years until his family moved to Honolulu in the summer of 1968 were he still resides.
Upon arriving in the islands, he was introduced to Hawaii's beautiful warm blue ocean waters via bodysurfing, and quickly progressed to paipo boarding (body boarding) and surfing. He also branched out to stand-up paddle surfing, snorkeling, diving & sailing since, and even spent 2 ½ years sailing throughout the Pacific Ocean, from New Zealand to Guam to Hawaii and many points in-between, something he will never forget!
Tracy Knows
Having lived in Hawaii since 1968, Tracy has gained an in-depth understanding of the island's people & culture, as well as the unique characteristics of neighborhoods we live-in. He understands and adheres to ethical and progressive business practices and have developed a strong Realtor network, which helps him to consistently exceed his client's expectations, all while achieving their real estate goals. This combined with over 30 years of dedicated full-time real estate experience assures you of a professional, knowledgeable and pleasant Hawaii real estate endeavor.
Here to Help You
If you are thinking of either buying or selling on Oahu, let Tracy use his 31+ years of experience to help you navigate and secure the best possible results for you, your family and friends. He would be honored to help you realize your Hawaii real estate goals!
Give Tracy a call 808-372-2274 or e-mail him Tracy@HawaiiLiving.com.
Aloha,