Mahana Ward Village is a new mixed-use residential high-rise community in Land Block 1 of the Kakaako Development District. The 12th tower in Ward Village will include a total of 340 condos on 34 floors with a unit mix of 56 studios, 156 1-bedrooms, 76 2-bedrooms, and 52 3-bedrooms.
Mahana Ward Village will be located at 423 Ward Ave, Honolulu, HI 96814, on the mauka end of Ward Village, next to Aalii and across the street from The Park Ward Village.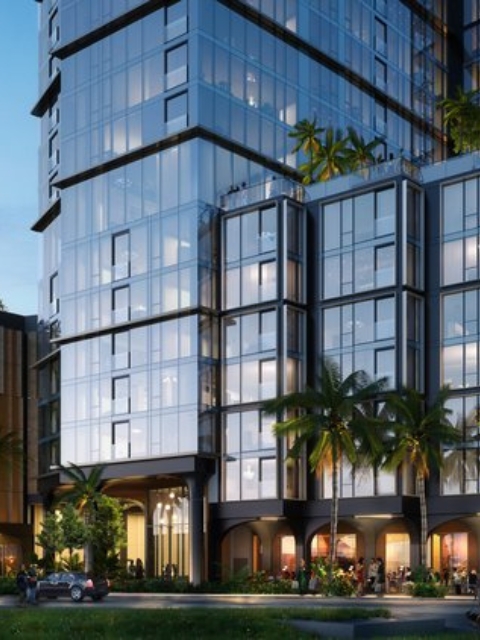 Information & Materials Courtesy of the Developer The Howard Hughes Corporation, Ward Village.
340 residential units incl. 56 studios, 156 1-bedrooms, 76 2-bedrooms, and 52 3-bedrooms
All views, square footages, furnishings, layouts and dimensions are approximate and subject to change at any time.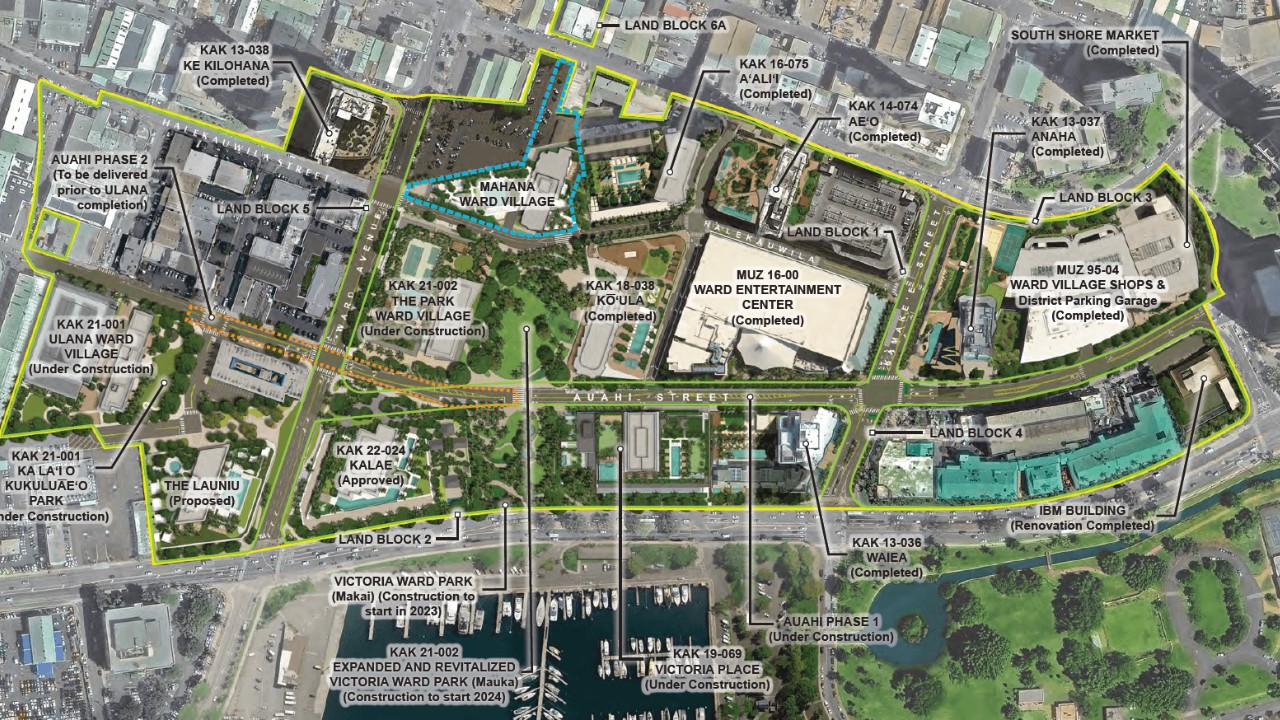 In July 2023, Victoria Ward, Limited (VWL) submitted an application for a Planned Development Permit for a project named Mahana Ward Village, located between Queen and Halekauwila Streets, to the west of 'Aali'i and the east of Ward Avenue. The proposed, Mahana Ward Village, will be a residential high-rise community that will include 340 residential units, 47,900 square feet of recreational area, 16,900 square feet of commercial space, and will add about 10,900 square feet of new open space.
Importantly Mahana will create 340 homes, 17,000 square feet of ground-floor retail space and outdoor gathering space along the new Halekauwila extension.
Not only does it consider and accommodate a future rail station, but it also has a triple-height grand porte cochere making the space very pedestrian- and bike-friendly. In fact, there will be 106 bicycle parking stalls at the street level. For cars, there will be a total of 503 parking stalls — 491 for residents, 42 for shops and dining, 12 guest stalls, and 3 loading stalls.
Meet Tracy Yamato (RA) CRS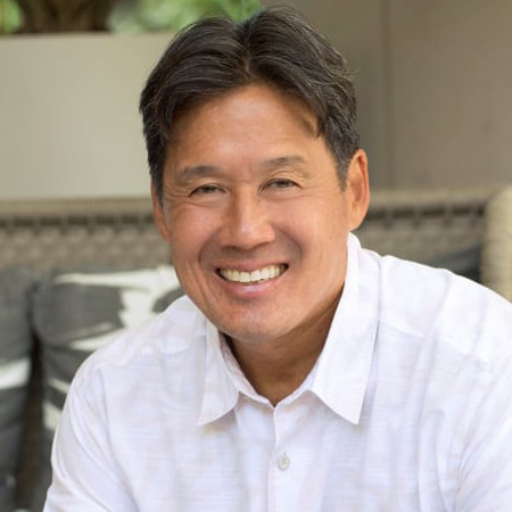 "I Don't Just Sell Properties,
I Sell a Lifestyle!"
Tracy will look after after YOUR BEST INTERESTS. Tracy is a dedicated full-time Realtor with over 30+ years of experience in Hawaii real estate, specializing in new condominium developments in Honolulu.
He most recently served as the Sales Manager for Keola La'i, a new 352 unit condominium in Kaka'ako (2008). He also was a member of the Sales Teams for One Archer Lane (1998), Lanikea at Waikiki (2005), Moana Pacific (2007) and The Cove Waikiki (2014).
Questions? Please contact Tracy Yamato (RA) CRS of Hawaii Living LLC by filling out the form below, or call Tracy at 808-373-2274 or email Tracy@HawaiiLiving.com.