Selling Your Single Family Home in Hawaii
Selling your single family home is one of the biggest and most important decisions you'll make in your lifetime. You need someone you can trust by your side, who is looking out for your best interests and is willing to put all their knowledge and experience to work for you.
When you list your home with Tracy, you can be assured that your home will be shown in the best light possible.
Tracy and his team goes room by room, inside each closet and kitchen cabinet and yes, even underneath the kitchen sink, to make the house more attractive to the greatest number of buyers.
Remember: The valuation of any property type, whether condo, single-family home, vacant land, apartment, or commercial property can vary depending on location, neighborhood, size, condition, age, features, amenities, upgrades and much more. For specifics regarding your particular property, contact me for a personal, customized home valuation.
Specializing in Residential Sales
Not all real estate agents are made the same: There are thousands of part-time real estate agents out there, and their experience and dedication to their profession and clients varies widely.
As a Certified Residential Specialist, Tracy Yamato (RA) is uniquely positioned to help Honolulu home sellers realize their real estate goals.
A CRS REALTOR® is a Certified Residential Specialist – one of the top 3 percent of real estate agents in the U.S.
CRS agents have more experience and training than the average REALTOR® and they are part of a community of REALTORS® dedicated to improving the real estate industry for homebuyers and sellers everywhere. CRS is the sign of a true real estate professional.
Ready to get started? Contact Tracy today for a personal home seller consultation!
About Tracy Yamato (RA) Certified Residential Specialist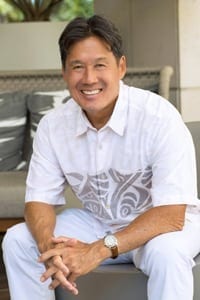 Tracy Yamato is a dedicated full-time Realtor with vast market knowledge and expertise gleaned from over 30+ years of experience in Oahu's real estate market, with an emphasis on urban Honolulu.
Tracy has also been actively involved in new condo project developments, including developer consultation, sales, and sales management as well are representing buyers of new developments on Oahu over the past two+ decades.
He has served as Sales Manager for Keola La'i, a 352 unit condominium in Kaka'ako, and he was also a member of the Sales Teams for One Archer Lane, Lanikea at Waikiki, Moana Pacific and The Cove Waikiki.
Tracy Yamato (RA) CRS
Certified Residential Specialist
LIC# RS-51972
Hawaii Living
1311 Kapiolani Blvd #214
Honolulu, HI 96814
Hawaii Real Estate Experience & Expertise
Having lived in Hawaii since 1968, Tracy has gained an in-depth understanding of the island's people & culture, as well as the unique characteristics of neighborhoods we live-in. He understands and adhere to ethical and progressive business practices and have developed a strong Realtor network, which helps him to consistently exceed his client's expectations, all while achieving their real estate goals. This combined with over 30 years of dedicated full-time real estate experience assures you of a professional, knowledgeable and pleasant Hawaii real estate endeavor.